Edinburgh St James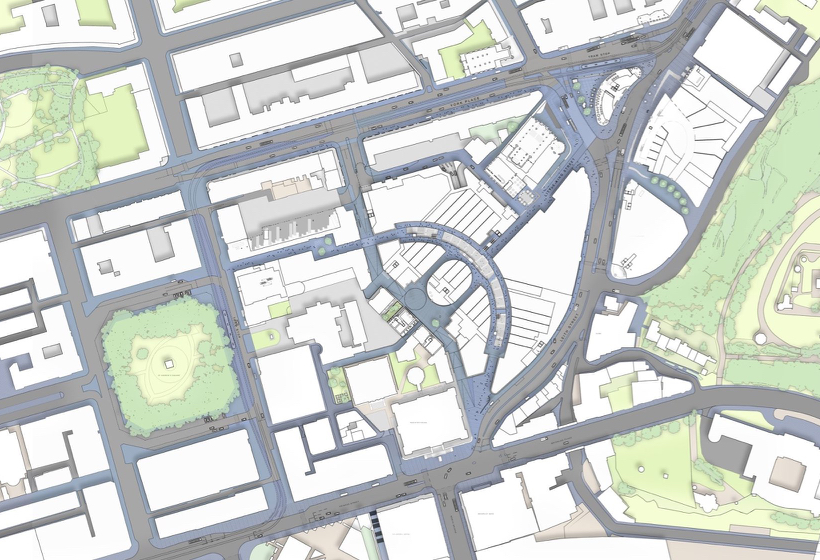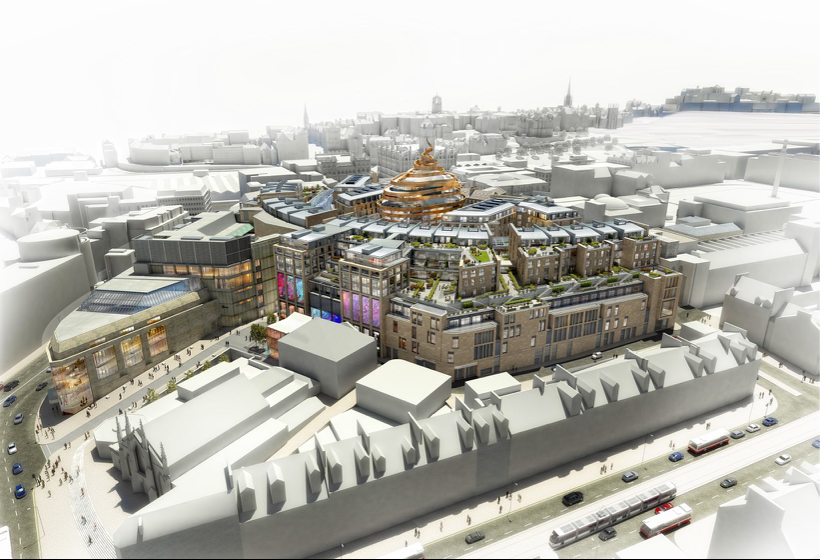 Client: Henderson Global Investors
CGIs: Luma 3d Interactive
Edinburgh St James is a 1.7 million sq ft city centre development and one of the biggest regeneration projects currently underway in the UK. On completion, Edinburgh St James will provide the Scottish capital with up to 850,000 sq ft of prime retail space, five star hotel accommodation and will deliver up to 250 new private residential apartments. This will create a vibrant and exciting place to live, visit and shop in the heart of Edinburgh. Construction for Edinburgh St James is now undeway with completion of the galleria due in 2020.
Our proposals will create a transformed St James Quarter with substantial new retail uses, as well as new housing, a 5-star hotel, an Apart-Hotel and reuse of existing listed buildings, all brought together in a series of public squares and streets. The creation of a new "galleria" – a curved street echoing the great crescents of the city – is the central feature of the urban plan.
The St James Quarter project is ambitious and bold, yet it will settle into Edinburgh's urban landscape very well. The project will also reinforce the East End of Princes Street as the city's major destination shopping area.