Stavanger Concert Hall, Norway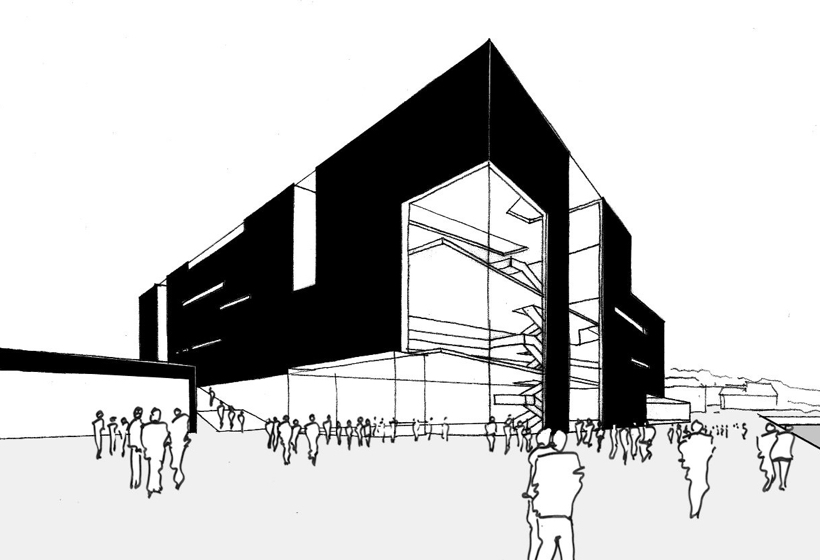 2003 - Second Place in International Competition Submission
Our proposals provides a new urban focus for the city.
The buildings form is choreographed to respond to the surrounding context - a complex scaled wall of openings to the rehearsal and performers rooms overlooking the gardens and a scale jump of geometry to the expanse of water to the east. The buildings form is conceived as a compact solid block which is fractured and carved responding to the rugged exposure of the land and sea. The openings in this solid form respond the the major sight lines to the south and east - the harbour, the sea and bridge beyond as well as focusing on the more immediate harbour side and the new urban square to the north.
The landscape wraps around the building and makes both a strong connection to the land and the gardens as well as offering a new public route to the waterfront. This landscape is again carved to form a protected and sun filled public amphitheatre and performance space. Light is the motivation for our design the movement of light through the building is both dynamic and vibrant. The openings in the solid geometries offer differing sources of light from top lit atriums for the performers and rehearsal areas with limited exposure of southern light to more open aspects to the north east where natural protection from solar gain is provided. But light and energy emanates from within the building itself; at night the buildings skin, solid though out the day, becomes radiant - a performance and a beacon to the city.