Diageo HQ, Edinburgh Park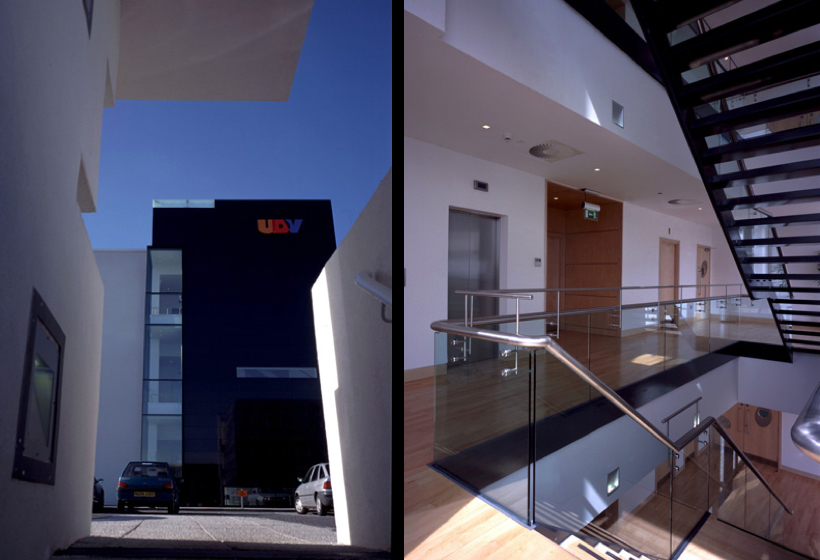 1997-99
EAA Silver Medal commendation for Best Building 2000
Scottish Design Awards 2001 • Winner - Best Commercial Building
A flagship headquarters building in the prestigious Edinburgh Park for UDV – the world's largest drinks manufacturer – the building is a bold innovative composition of elements. With the offices overlooking the nearby Lochan and the Board Room situated in a dramatic Glass Tower, the building exploits the potential of the site with features which draw together the different inherent functions, breaking away from the repetitive curtain walling which dominates many offices.
Photographs by Paul Zanre
Client - New Edinburgh Limited
Contractor - Miller Construction Ltd.