New Street Offices, Edinburgh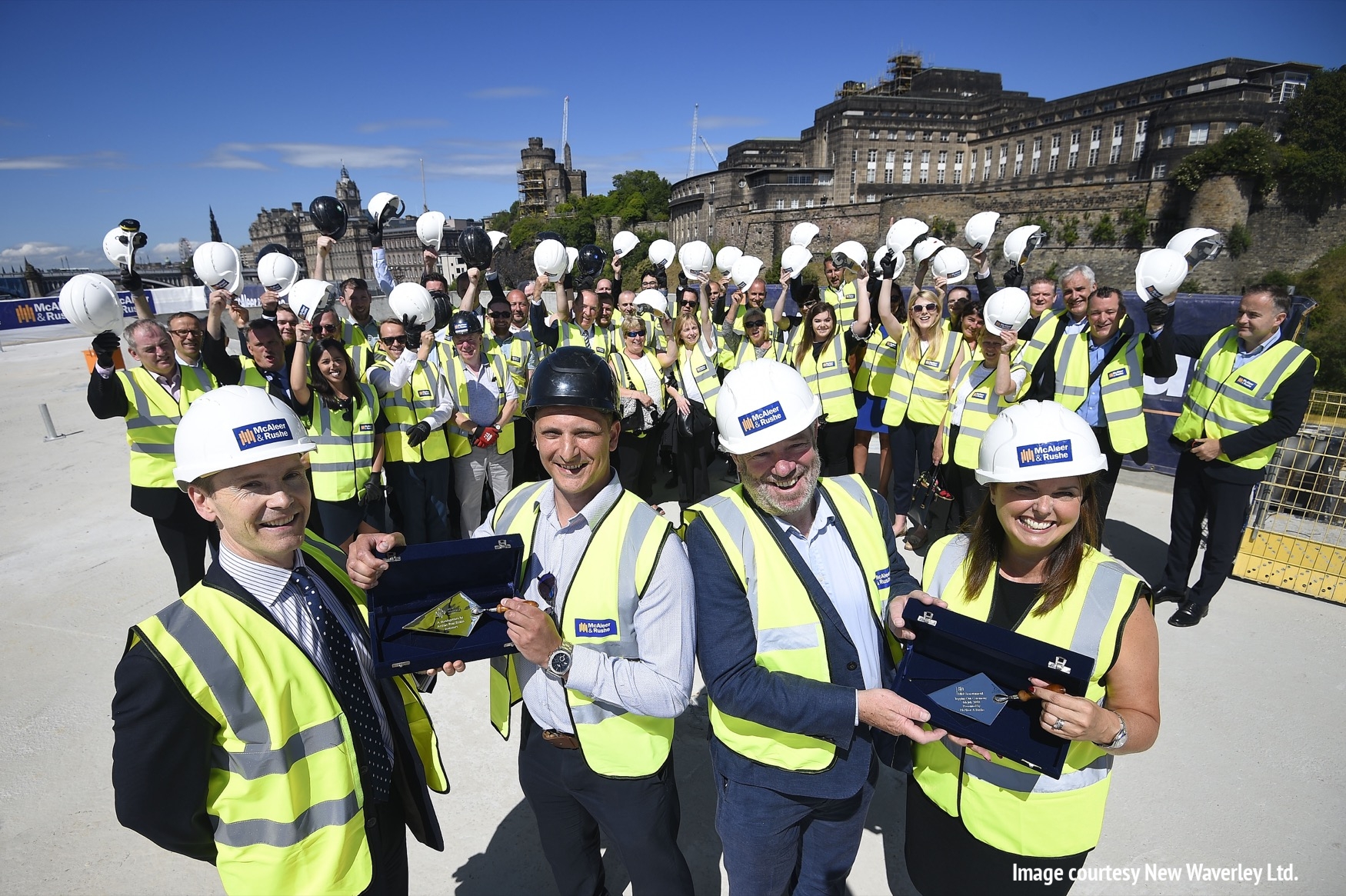 2013-
The mix of uses in the masterplan brings together places to live, work and play. The key office component of the overall development seeks to create 16,500 sq.m of high quality grade A space in the city centre. The city's principal railway station (Waverley Station) and the main bus station are close by and makes this location a very attractive city centre option for many companies.
The office building is conceived of as three individual buildings connected with an atrium 'spine' that opens up views to Calton Hill and brings light and street level activity deep into the buildings at ground level.
The buildings have a strong commitment to street levels animation with shops and cafes lining the edge of the square. The building incorporates a new cross street that allows pedestrian movement through to Calton Road at different points increasing the pedestrian permeability of the site.
Conceived as three individual blocks, the building also addresses the unique aspect of Edinburgh's topography by the creation of extensive green roof gardens that can be viewed from Calton Hill and Regent's Terrace.
Images by Luma.