Finnieston, Anderston & Springfield Development Strategy, Glasgow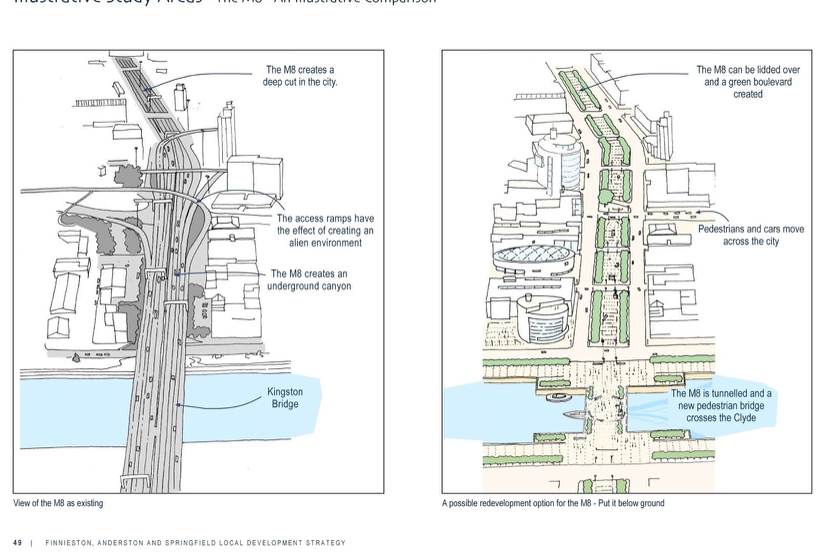 2003
The Finnieston, Anderston and Springfield Local Development Strategy was commissioned by Glasgow City Council, City Development Department.
The Development Strategy aims to achieve four objectives, namely:
i. to create a framework that will provide a coherent structure within which future developments can be conceived, in a holistic way where the whole is greater that the sum of the constituent parts; and
ii. to provide a "vision" for the future development of Finnieston/Anderston and Springfield Quay, encouraging sustainable regeneration of this quarter of the inner city; and
iii. to accommodate diversity of development and ensure that the area is not blighted by monocultures that have so often resulted from earlier planning policies. The best cities work because of the richness and complexities of uses in any one area; and finally
iv. to return the "street' to the city, where this key element for any urban culture allows people and vehicles to coexist on an equal non exclusive basis.
Client - Glasgow City Council