Norwegian Museum of Art & Design, Oslo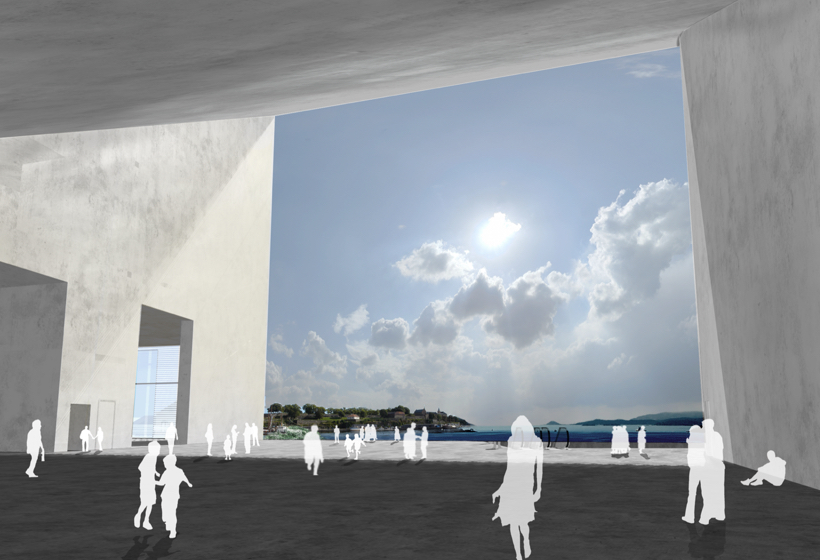 2009 - International Competition Submission
The new National Museum sits as a jewel, full of light, life and hidden complexity. It quietly but confidently asserts itself on the bay, a modern counterpoint to the Town Hall and the Castle. The new building creates an important new public place where new landscaped spaces flow around and through it. The building brings light, life and uplifts the spirit.
The development of the fritting pattern of the building is inspired by iconic images of snow-capped mountains such as this one by Harald Sohlberg. This results in bright whiteness at the top half of the building against the sky, which blends gradually and subtly into the delicate blue, turquoise and greenish hues towards the plinth. It is an ethereal, luminous and lustrous statement of northern-ness.
The main entrance hall is the architectural heart of the museum, and the beginning of the 'journey' for the visitor to the museum collections. It will act as a public forum, a gathering space, meeting place and a place of exhibition. It also visually connects the fjord and the castle. The dramatically sloping soffit of the ceiling offers superb opportunities for projection and illumination - a festival of light. The prominence of the space is seen from the main square Radhusplassen, and thereby makes it extremely legible in a city context.